Quality wine with provenance
Enjoy quality wine to the fullest from the vineyards near the former summer residence of the Habsburg monarchy. Visitors to the Habsburg Winery can not only taste the delicious wine but also have the possibility to invest. The founders Juraj Smaženka and Josef Ronge decided to locate the winery in the town of Holíč in Slovakia. The vineyards are located in the nearby town of Skalica. The Habsburg winery boasts not only a great location in the most sought-after wine region of Záhorie, but also a historical connection with the esteemed Habsburg family. During the reign of Empress Maria Theresa, her husband František Štefan Lotrinský had the local Holíč Chateau rebuilt into a magnificent summer residence which the family used until 1918. Habsburg wine thus, is a reflection of the golden age of this dynasty that values tradition and quality.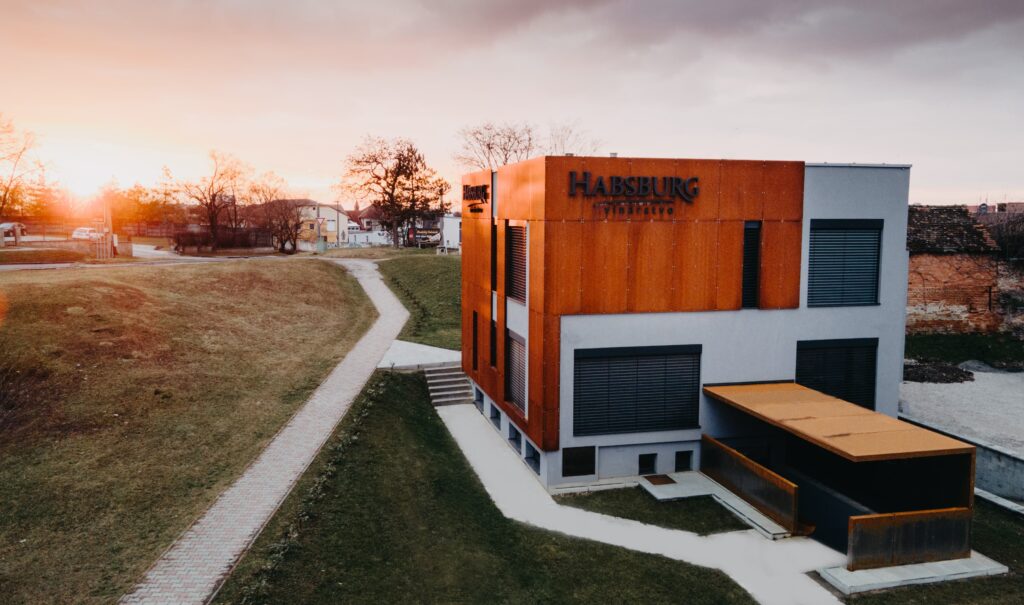 Vineyards – land, grapes and farm
Habsburg Vineyards, a partner company of Habsburg Winery was established with the primary goal of acquiring, restoring and managing vineyards. The Winery and subsequently the Vineyards Habsburg were established as the first in Slovakia in the form of a public subscription of shares. You can also become part of this unique story and invest in our wine. Learn more in the section on Investing in wine.
We are passionate about our work
We have learned to recognise the nature of each variety and quality has become our primary value. We have carefully selected all Habsburg wines and prepared them to honour the legacy of its glorious history with the possibility of an investment that you just can't find in Slovakia. Our aim is to produce high-quality grapes for the production of Habsburg wine. Our wines have won several awards, for example at the largest wine exhibition AWC Vienna. In short, all good things must mature.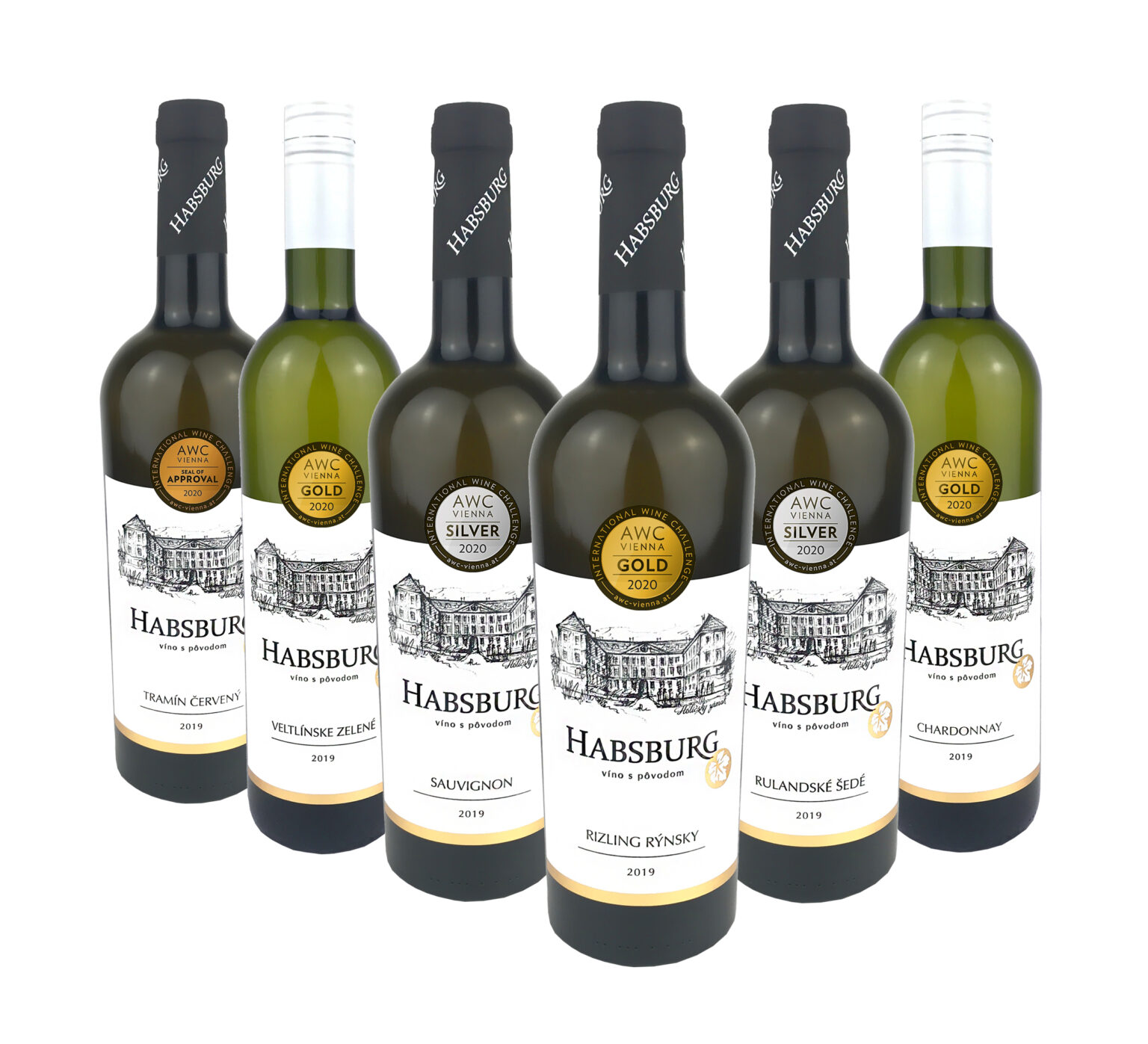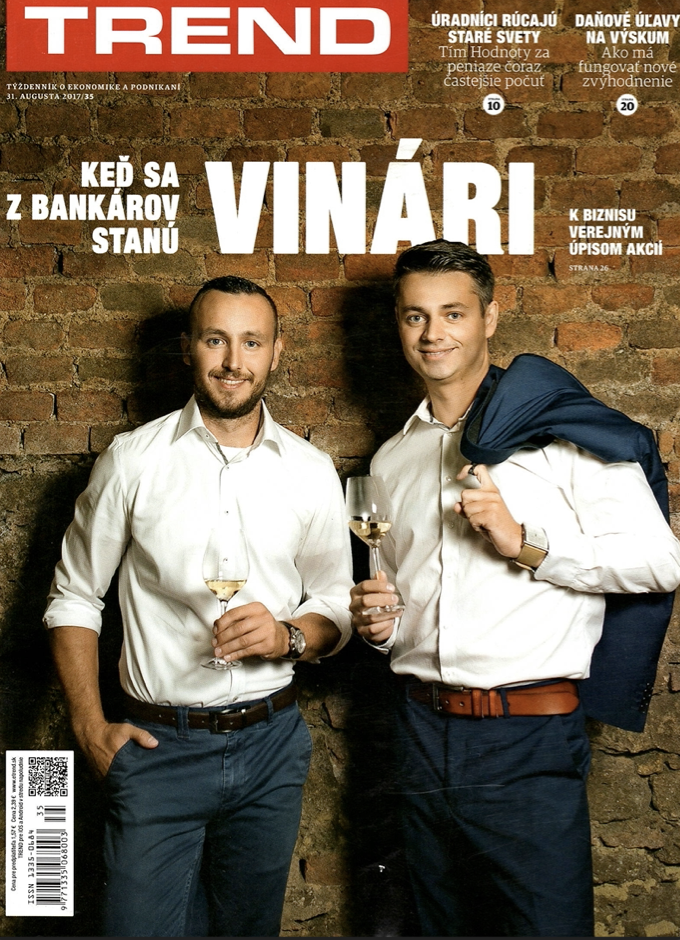 Wine as an investment in the words of our founders:
As colleagues working in the banking sector we experienced a Mortgage Crisis in 2008 and 2009 when their clients lost their savings that they had invested in funds. The losses climbed to 70% and money market funds also collapsed. Many companies went bankrupt and businesses closed. The crisis has affected many areas of business, with the exception of viticulture. Thanks to their banking experience and knowedge, we also had a good overview of how the individual wineries had endured, because we had access to statistics and numbers. Many of our clients were winemakers from Moravia. Wineries in the Czech Republic and Slovakia are all so succesfull because of the fact, that only about 50% of the consumption of wine for each country is produced locally, other wines must be imported from abroad. Thanks to their common love of wine, wineries and vineyards were a clear choice. We wanted a safe investment for the general public that is real and tangible, such as viticulture (real estate, wine technology, wine, vineyards, land). We wanted to be transparent and not hide anything. Investors become shareholders – that is, co-owners of the company and their rights arising from holding shares are not limited in any way!
From the vision, we managed to start a well-functioning and constantly evolving winery with the latest technologies. At a time of coronavirus crisis, which the world has been facing since 2020, we can see that our choice to develop viticulture was the right one. Not only are we succeeding in meeting the set goals, but interest in the Habsburg Winery is growing even during this new crisis, not only in Slovakia but also abroad. We currently supply wines to many countries, whether the Czech Republic or Western European countries such as Denmark, Belgium or the Netherlands. Our immediate ambition is to expand our sales to ten export destinations."
The most important milestones and events
Wineries and Vineyards Habsburg